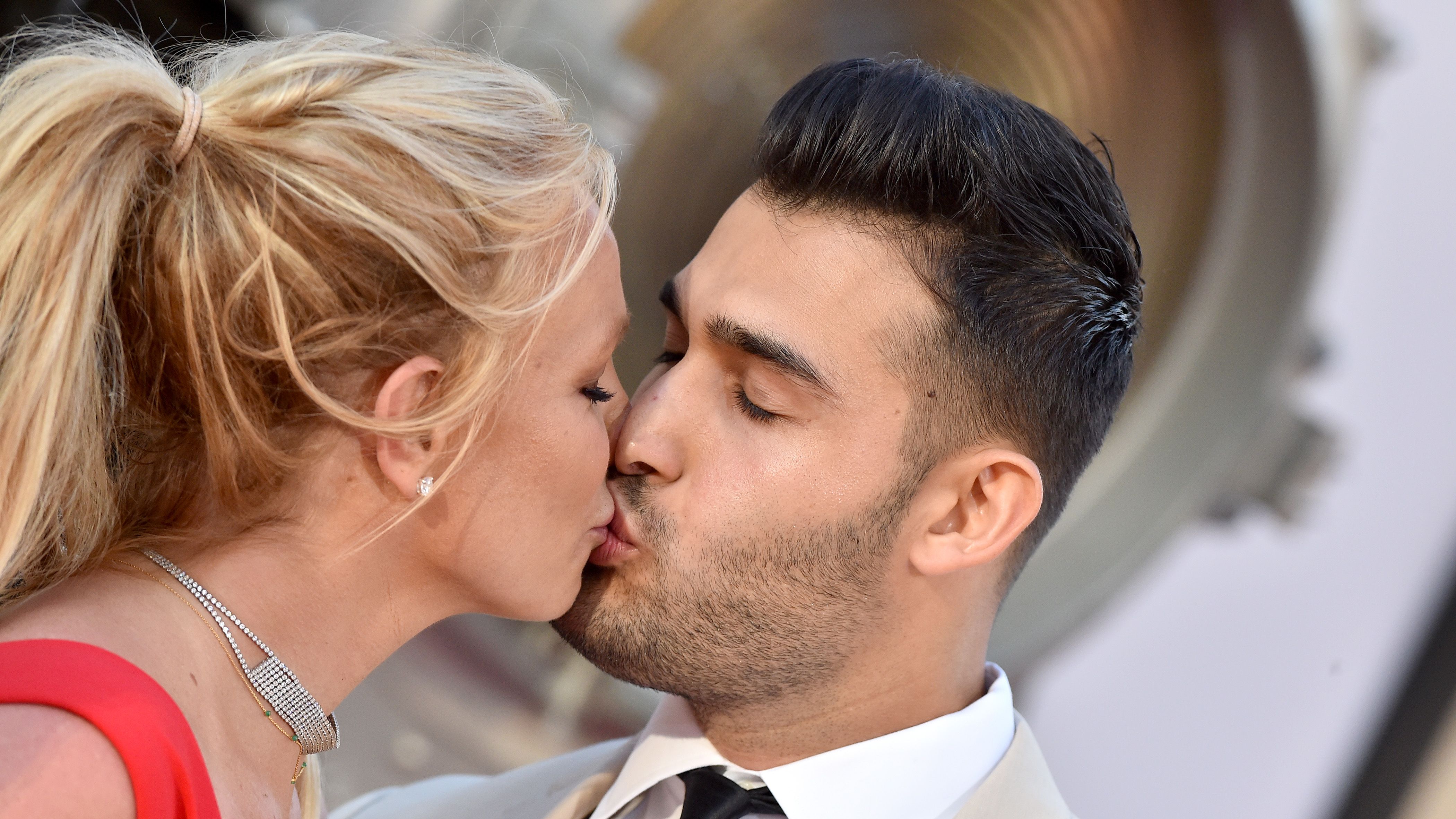 During her successful effort to end her conservatorship, the performer had complained that the team appointed to supervise her had blocked her from having additional children.
Spears wrote in her post that shortly after a trip to Maui with her fiancé, Sam Asghari, she started to gain weight. She wrote, "So I got a pregnancy test … and uhhhhh well … I am having a baby."
The news of the pop star's pregnancy comes months after a judge ended her 13-year conservatorship after a highly publicized legal battle with Spears' father. This arrangement meant Spears had very limited control over her life and the decisions she could make — including on her career, finances and health. The singer was placed under her conservatorship in 2008 after suffering from mental health issues.
Months after Britney Spears was released from the conservatorship that she said was restricting her from having a third child, the pop star announced Monday in an Instagram post that she is pregnant.
In explosive testimony last year, Ms. Spears called the conservatorship that had governed her life for 13 years "abusive," saying the people who managed it had refused to let her get her IUD removed so she could try to have another child.
"I want to be able to get married and have a baby," Ms. Spears said last June. "I was told right now in the conservatorship I am not able to get married or have a baby."
The singer's assertion about her birth control device was among the most stunning in her speech, during which she said she had been drugged and compelled to work against her will. Reproductive rights advocates condemned the situation as a violation of her rights.